Our Team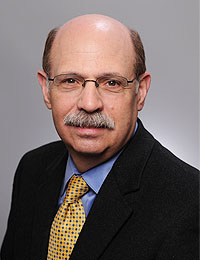 Philip R. Melnick, D.M.D, F.A.C.D
As with most medical disciplines, dentistry and the specialty of periodontics have undergone dramatic changes in recent years. Materials, instruments, procedures, x-ray and computer technology, and the impact of patients' demands for more sophisticated esthetic options all require additional training and equipment. Dr. Melnick is an educator with many years of teaching experience at Tufts University and UCLA. His periodontal students have benefited by his inclusion of the most current, proven techniques into their curriculum. And, due to his knowledge of the state-of the-art developments and the collaborative setting a university provides, he has incorporated many of these new techniques and methods into his own practice.
Dr. Melnick is involved in many professional organizations; he is a participant in free dental clinics, a lecturer at dental and dental hygiene conferences and continuing education courses around the world, and he is the author of numerous journal papers and is a textbook contributor. He is past president of the Western Society of Periodontology and an active board member of the Harbor Dental Society. His passion for education extends beyond dentistry and he has been involved for over 20 years as a board member and past board chair of College Bound. Dr. Melnick is a native of New York City, and was raised in New Jersey.
Education
Rutgers University, New Brunswick, NJ - B. A. w/ Distinction, Henry Rutgers Scholar
Tufts University, Boston, MA - D.M.D., Practiced General Dentistry 7 Years
Boston University, Boston, MA - Certificate, Residency in Periodontics
Professional Affiliations and Awards
Diplomate, American Board of Periodontology
Fellow, American College of Dentists
Lecturer, University of California, Los Angeles
Academy of Periodontology, Educator of the Year 2013
Memberships
American Academy of Periodontology
American Dental Association
California Dental Association

Academy of Osseointegration

American Board of Periodontology

Western Society of Periodontology

California Society of

Periodontology

Harbor Dental Society
Philip R. Melnick, DMD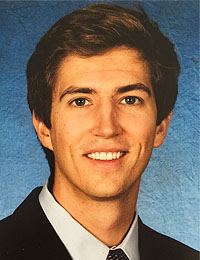 Jeffrey J. McCullough, D.M.D., M.S.
I am very proud to announce that Dr. Jeffrey McCullough has joined me in practice. Dr. McCullough is a native of Pennsylvania. He received his Bachelor of Science in Chemistry, with a bio science option from the University of Pittsburgh (summa cum laude) in 2008. In 2012, he was awarded a Doctor of Dental Medicine (magna cum laude and Valedictorian) from Harvard School of Dental Medicine. In 2015, Dr. McCullough earned a Certificate in Periodontics and a Masters Degree in Oral Biology from UCLA. Along the way, he has received a number of awards for academic excellence, most recently, the prestigious Dr. and Mrs. Gerald M. Kramer Scholar Award for Excellence and the 2015 California Society of Periodontists Graduate Student Research Award for Dental Implants. Dr. McCullough plans to continue his academic career, and has been appointed a Lecturer, in the Section of Periodontics at UCLA.
That Dr. McCullough is an outstanding academician is only part of the story. He is also an excellent clinician. Kind and compassionate, he is dedicated to improving the oral health of his patients, and by extension, improving the quality of their lives.
In his free time, Dr. McCullough enjoys hiking, cycling and playing golf. As a native of the Northeast, he is thrilled to now be able to enjoy these activities year-round in Southern California.
Dr. McCullough's addition to the practice will enable us to better serve you. He is looking forward to meeting you.
Philip R. Melnick, DMD